We work daily to create products that add quality
to people´s lives.
It has been more than 95 years in the Colombian market becoming one of the most traditional brands in the country.
A single tablespoon of Red Tarrito a day, gives you 11 vitamins and 3 minerals that contribute to the energy and vitality that your body needs.
GRANULATED FOOD IS AN EXCELLENT SOURCE OF VITAMINS AND MINERALS AND A GOOD SOURCE OF IRON.
LONG
LASTING FRESH BREATH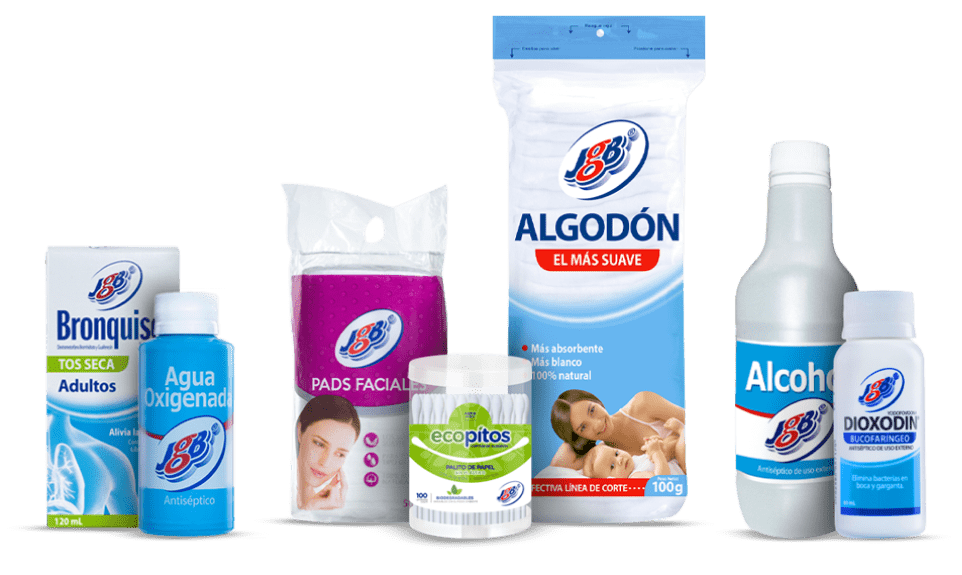 BRONQUISOL FORTE: INVIMA HEALTH REGISTRATION 2021M-0014051-R1. ANTITUSSIVE, EXPECTORANT.
It is a medication, do not exceed its consumption, read indications, precautions and warning section, if symptoms persist consult a doctor.
Essential Care is JGB's business unit that unites science with quality support in products for wound care, minor accident care, disinfection, and personal care for our consumers.